News
Want to know La Rochelle latest news? Events, activites and more? Check out https://www.larochelle.fr/actualites.html
11/08/2018
La Rochelle Education Group, a higher education group to which the Institut d'Études Françaises is attached, is evolving and changing its identity to become the Excelia Group! Consisting of 5 schools, La Rochelle Business School, La Rochelle Tourism and Hospitality School, La Rochelle Digital School, La Rochelle Executive Educative and finally La Rochelle Academy, to which the I.E.F. belongs, Excelia Group aims to strengthen its visibility and attractiveness on a national and international level.
Seeing bigger and looking far away is the new philosophy of the group!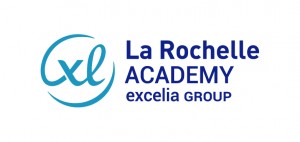 05/24/2018
At the end of February, the replica of Hermione, famous frigate of La Fayette, left La Rochelle for a 4 months travel. On board, a hundred young francophone sailors which come from all around the world. This trip symbolizes France's support for US insurgents during the War of Independence. More pictures and more details on this article from  "France Inter".
04/12/2018
On Tuesday, March 20th, the whole Institut d'Études Françaises celebrated the international Francophonie day! Our students were able to discover danses, songs, musics, gastronomies and cultures from ohter French speaking countries: a day to remember!
Find below the video of the event: