Activities
Here are a few ideas for your cultural outings and sports activities:
Tourism:
La Rochelle is situated in the Charente-Maritime department, which is in the Poitou-Charentes region. A City of History, La Rochelle will charm you with its architecture, monuments, and geographical location, as well as with its climate and extraordinary atmosphere. The Charente-Maritime is a premier tourist destination that offers many sites to visit, including its three islands: The "white " island of  Ré, the "brightly-colored" island of Oléron, and the charming little island of Aix.
To find out more, contact the city Tourist Office at 2, Quai George Simenon.
You will also find addresses for all the best restaurants and bars in La Rochelle on this website!
Theatre-Concerts-Exhibitions:
Cinemas
Museums:
La Rochelle has several museums which invite you to discover its history and heritage: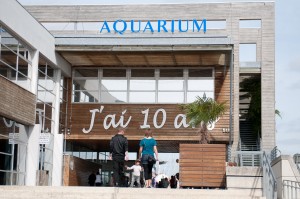 Sport :
The Student Sports Association at Excelia is called the Bureau des Sports (BDS).  You take part in both teams and individual sports with this association. A wide range of sports and sports equipment are available. The BDS will be happy to give you all the information you need.