LEARN FRENCH IN EXCEPTIONAL SURROUNDINGS
The French Language Institute (IEF) offers you a very warm welcome and provides you with a linguistic and cultural experience that will make all the difference for your professional development.
A FRENCH LANGUAGE INSTITUTE ACCREDITED BY THE FRENCH STATE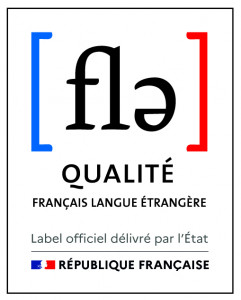 IEF holds the French as a Foreign Language Quality Label (Le Label Qualité Français langue étrangère) awarded jointly by the French Ministry of National Education, Higher Education and Research, the Ministry of Foreign Affairs and International Development, and the Ministry of Culture and Communication.
The French as a Foreign Language Quality label is the guarantee of a successful language learning course. It guarantees the quality of the support services provided (enrolment, reception services, accommodation, administrative procedures, and premises) in addition to the quality of the teaching and academic programs.
A FRENCH LANGUAGE INSTITUTE BELONGING TO THE "GROUPEMENT FLE" NETWORK
The "Groupement FLE" brings together schools teaching French in France that offer a wide range of quality services to students, business people, or people interested in learning French in France during a language stay.
This "quality reference" is based on criteria, firm commitments and audits, outlined in a reference document, to which all Groupement FLE member schools adhere.