Transport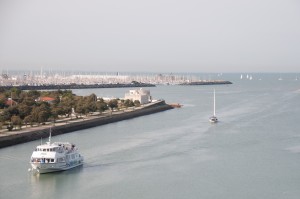 Renowned for its wide range of public transport facilities, La Rochelle makes it easy for you to travel around the city and its suburbs by bus, and you can also combine this with other means of transport  (bus +bicycle, or the water taxi, etc.). The 'Pass' Transport' travel card entitles students to reduced-price bus travel. This can facilitate your travel to the School, which is located 2.5km from the Old Port, at the heart of the Les Minimes district.
The two bus routes from the city center to the School are called ILLICO 3 (get off at the bus stop called Europe) and ILLICO 4 (get off at the bus stop called La Sole). Buses usually run every 10 minutes.
The City of La Rochelle organizes as well a bike rental service. The bikes are available at the City Tourist Office. The first two hours of rental are free of charge.
You can also use the solar-powered sea bus, which connects the Old Port with the Les Minimes Marina.
For information about travel in La Rochelle by bus, sea bus, or bike, see the 'Yélo' website.
(Reductions are available for young people under 26).
For travel beyond the La Rochelle conurbation, the SNCF offers special reductions for students.